Wachusett Recycle Center Map
Wachusett Earthday Inc. and the Wachusett Watershed Regional Recycling Center operate as a partnership with seven Wachusett towns and Mass DCR. In addition to basic recycling, we are a CHARMS facility, helping to recycle, reuse or dispose of hard to recycle items.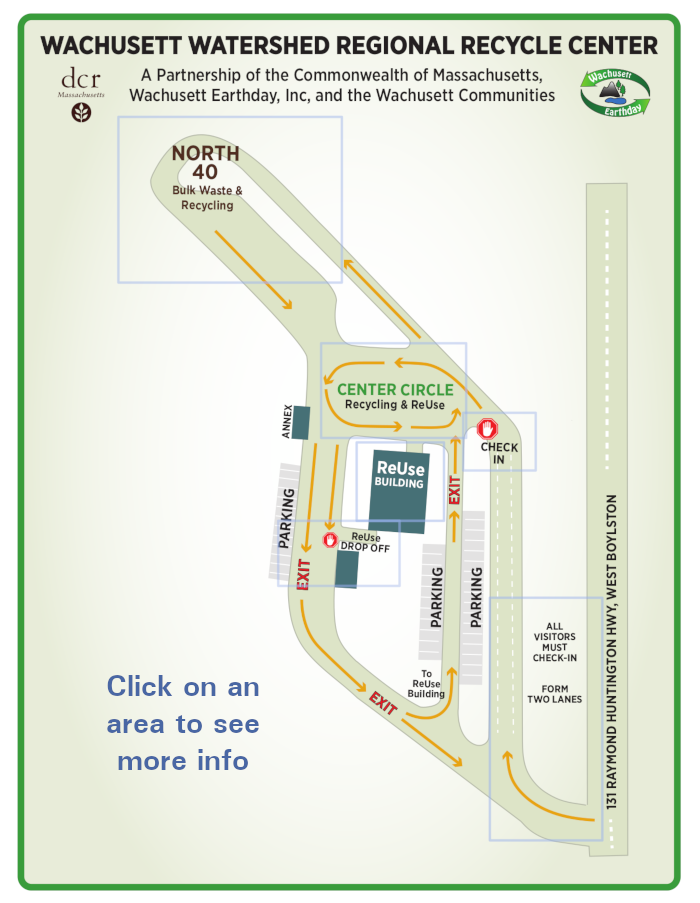 Check-In
Check In - all visitors must stop here.  Please wear your mask.  Payments accepts for fee-based materials - we accept cash, check or charge.
North 40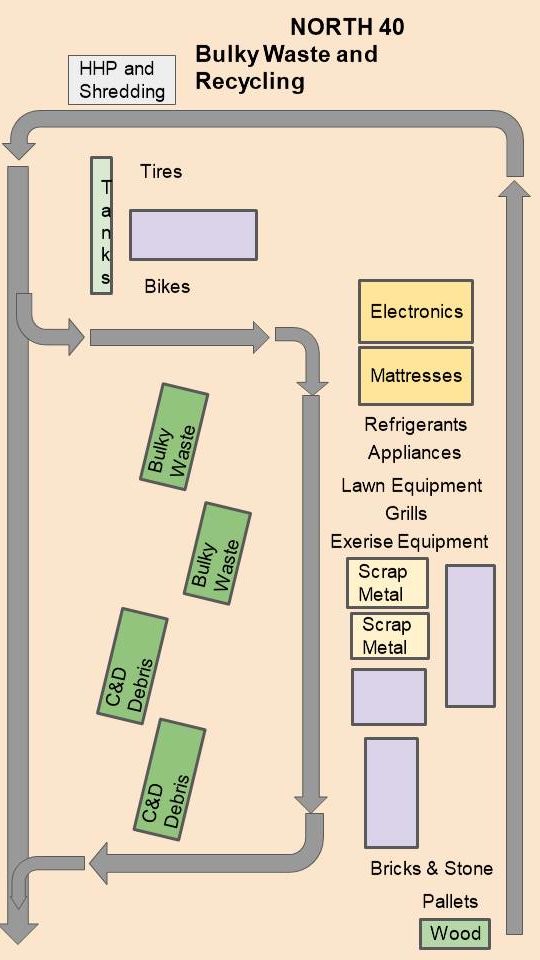 NORTH 40 Bulky Waste/Recycling
Tires, Propane Tanks, Fire Extinguishers,
Bikes, Furniture, Mattresses, Wood,
Construction Debris, Metals, Electronics,
Car & Sealed Lead Batteries
Large Appliances, Tools, Lawn Equipment
Snow Blowers, Grills, Exercise Equipment
Center Circle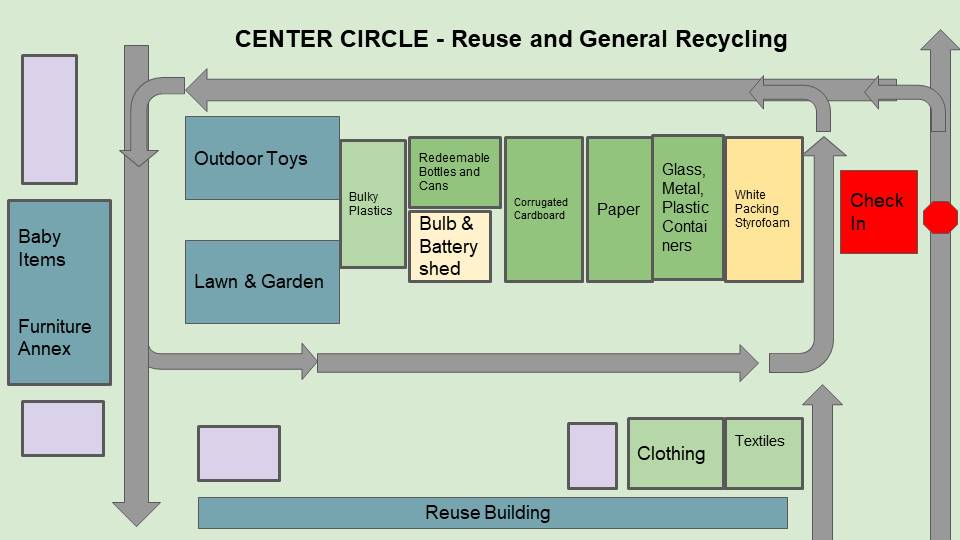 Recycling: Bulky Plastics, Corrugated Cardboard, Paper,
Glass, Metal and Plastic Containers, White Styrofoam,
Household Batteries, CFL and LED bulbs/tubes, Mercury
Redeemable Bottles and Cans.
Reuse: Outdoor Toys, Furniture, Lawn and Garden Items,
Bins for Textiles and Clothing
Re-Use Building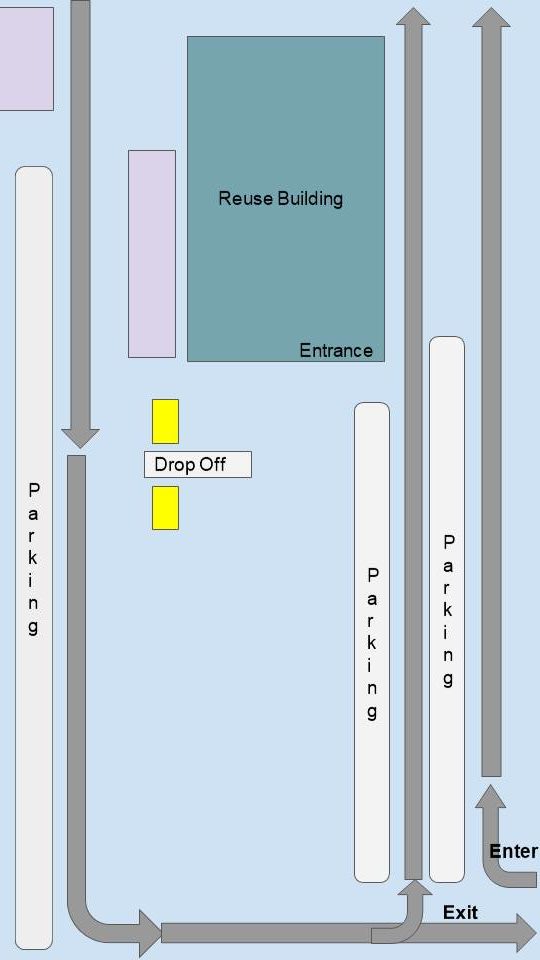 Drop off outside at containers along the exit road.
Park and shop. Exit at the back of the building.
ReUse Building Drop Off
Drop Off - We have 2 MiBox storage units on exit road behind ReUse Building. There is a 2-box limit - and boxes MUST have lids.
Entrance
Turn right after entering to go to Check-In.  All visitors MUST stop at check-in, even if you are only browsing.